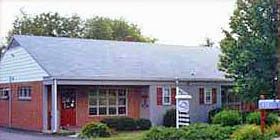 Lancaster Office
Leola Office

Eye Center of Lancaster County has been providing quality eye care to the residents of the Lancaster and surrounding area since 1958. Dr. Leon Baronfeld opened his practice on West King Street in that year, later relocating to North Lime Street. The practice has been located in its present location since 1975. Dr. Philip J. Schwartz joined the practice as a partner in 1979 and has served as President since 1988. Dr. Baronfeld retired from the practice in 1998.
About Your Examination
Eye Center of Lancaster County is a full service optometric practice. Taking care of the health of your eyes is the primary goal of our doctors. All of our doctors are therapeutically certified. This means that, by Pennsylvania State law, we diagnose and are licensed to treat diseases of the eye, including glaucoma. Because we feel strongly that eye drops are an important part of any thorough exam, we routinely dilate the pupils of our patients. This is normally done at a one to two year interval, depending upon the age of the patient, and other factors. Cataracts, Glaucoma, and diabetic eye disease are some of the more common problems which we routinely diagnose.

For new patients over the age of 17, we take photographs of the retinas (inside of the eyes). It is a good idea to come with a driver if possible. We also work closely with some of the areas leading ophthalmologists (M.D.) in order to refer and co-manage more complex diseases and surgery of the eyes.
Our Mission
At Eye Center of Lancaster County, our team of knowledgeable, caring doctors and staff are dedicated to exceeding our patients' expectations for quality eye care services and products.